OXO Good Grips
OXO is a successful consumer products company whose entire range is based on the principles of Inclusive Design. Since 1990, OXO has grown its flagship Good Grips brand into a collection of over 500 products that have become international bestsellers. A key focus is kitchen utensils.
Company: OXO
Design: SmartDesign and other independent design consultancies
Background: OXO's mission is to develop innovative consumer products that make everyday living easier for everyone, not just niche markets. Its portfolio consists of 800 products
30%
annual growth rate since 1991
The degree of clarity to the OXO brand is quite rare. Most companies struggle to expand without losing what made them great in the first place. Not OXO. This notion of 'making everyday life easier' has become the driving force behind everything OXO does, and its allowed them to expand into adjacent categories very successfully.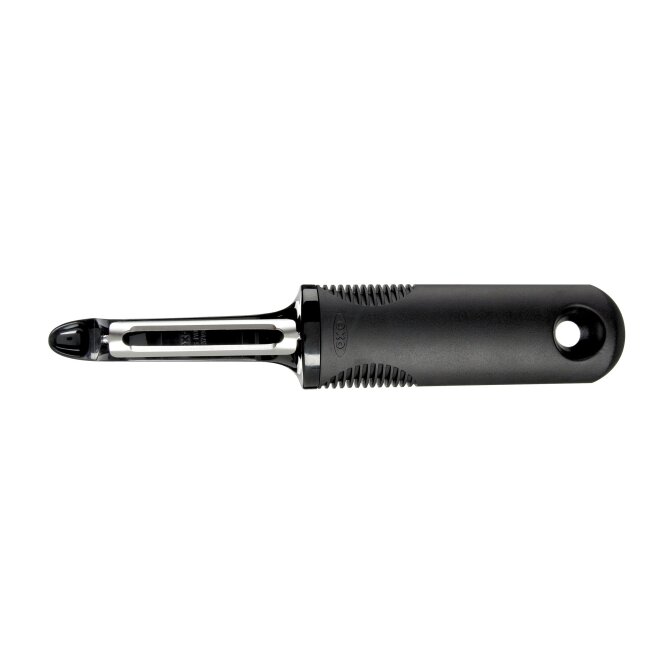 PRIMARY QUESTION
Inspiration for OXO came after its founder Sam Farber observed his wife's difficulty holding ordinary kitchen tools due to mild arthritis. Farber saw an opportunity to help not only people with reduced dexterity but also to create more comfortable kitchen tools for everyone to use.
PROBLEM
Why can't kitchen utensils be designed to be easy to use by people with arthritis,
RESPONSE
Extensive user research and innovative design create comfortable tools for all.
RESULT
Compounded annual growth rate of over 30% since 1991.
LEAD USERS
Lead users fell into two categories.
Expert users. If the product is a chef's knife, this would include gaining insight from professional chefs who use these knives on a daily basis.

Older people or people with limited dexterity from conditions such as arthritis.
As well as understanding the needs of these two lead user groups, research was also conducted with mainstream users. The aim was to develop solutions that were more comfortable and easier to use without sacrificing efficiency and performance.
We wanted to appeal to the broadest possible market, not just a very specific market of arthrits and the infirm.
METHODS
OXO applies an inclusive approach throughout the design development process and almost every product begins with user observation. The initial idea for the Angled Measuring Cup was proposed by a toy design firm named Bang Zoom. To take this concept through an inclusive development process, Smart Design, a design firm that worked closely with OXO from the beginning, was brought in. They studied existing products to scope the competition and interviewed different lead users to understand the human perspective. In particular, they held workshops and focus groups to explore the physical effects of ageing, and observed people with arthritis to identify possible barriers.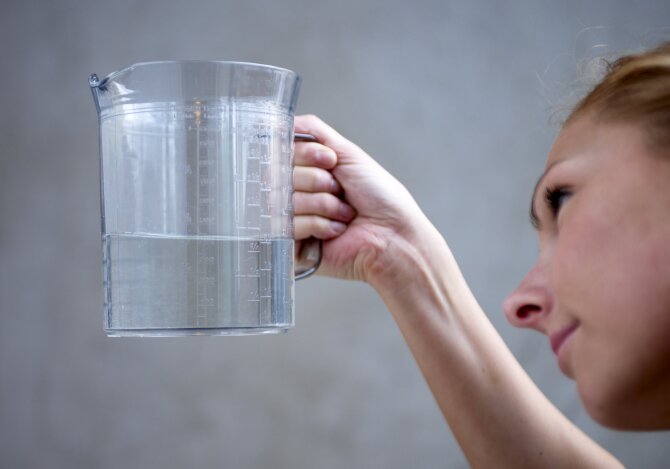 INSIGHTS
The users in the focus group were all asked what was wrong with existing measuring cups.
People answered:
"When it's greasy, it becomes slippery"
"If I heat things up it is too hot to touch"
These revealed obvious problems but when users were asked to show how they measure liquids a less obvious issue was revealed. Most users would pour, bend down to look at the measurement, pour some out, bend down and look at it again. They had to repeat this process several times. No one in the focus group saw this as a problem. However, the designers focused on this as an opportunity to significantly improve the measuring cup design.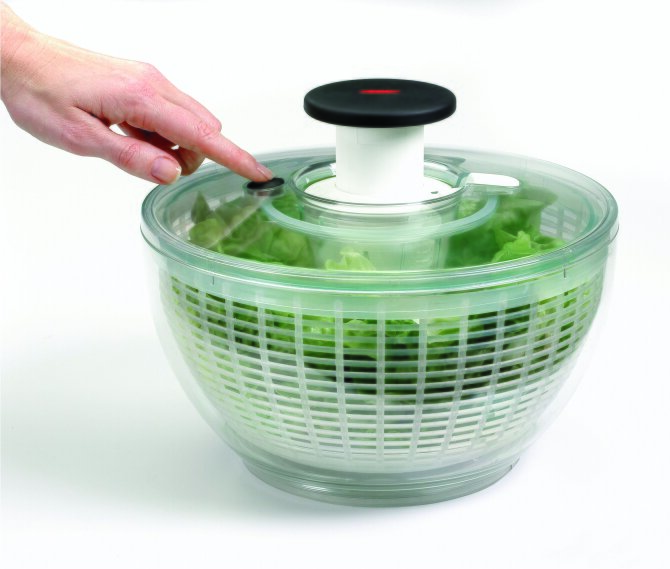 RESULTS
Research and observations with people formed an integral part of the design process and was central in understanding the unarticulated needs of potential users. Further research into functionality and ergonomics was combined with these user insights to influence the choice of materials, manufacturing techniques, style, weight, look and feel of every product.
In the example of the measuring cup, OXO's innovation was to design a cup that could be read from above instead of the side, removing the need for constant bending over and adjusting. Red text on a white background gives a good colour contrast for most types of liquid.
OXO's Salad Spinner is its most popular product. The salad can be spun by pressing down on the large, black button, removing the need to grip and turn handles as on existing salad spinners. The design is simpler to use and can be operated by wet hands, one hand and arthritic hands and takes little strength.
The research carried out by Smart Design for the first set of OXO tools laid the basis for development of the entire Good Grips range, and OXO products are among the most widespread utilities of their kind on the international market. The company has effectively used Inclusive Design to develop mainstream commercial successes, that now benefit a wide spectrum of people.
Our philosophy has not only resulted in user friendly products for a wider user group; it has also proved to be a profitable business model. We have achieved annual growth of 30 per cent since 1991 and have won more than 100 international design awards.