Activity 2: Design Research
Your research should aim to get a significant amount of insights from the users you decide to work with. Spend time planning this carefully, as badly designed research will produce limited results and not be cost-effective.
It is important to allow adequate time to design your research properly, as this will give you the best chance of success and ensure that common mistakes are avoided. Building on your understanding of the context, think about the type of information you will need, how you can access it and who you will get it from. Consider the availability of the users, your time-frame and budget, then plan accordingly.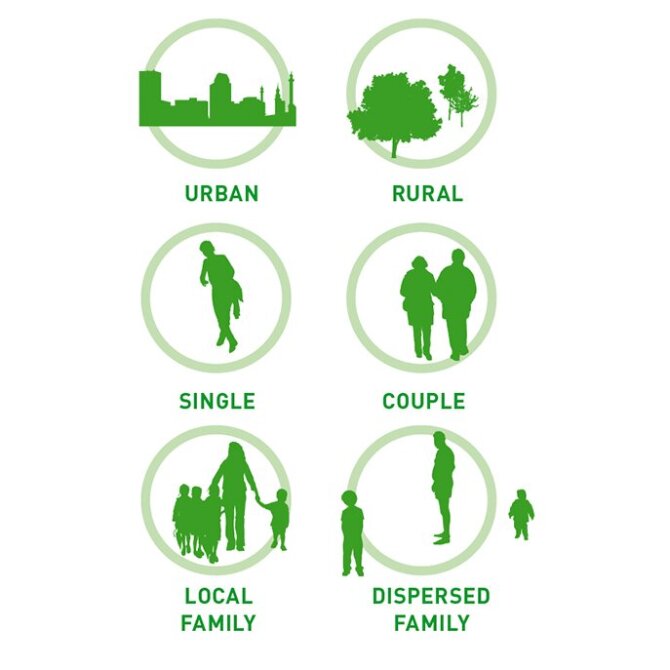 METHODS
Ask the question: Identify the primary research question. Audit your existing insights, rank them and select those with most potential. Turn your insights into a question. For example if your insight is:
"76-year-old Berit gets her son to put up her new shelves" your question might be:
"why don't older people like power tools?"
Find the focus: Identify and map key issues. Understand the different aspects of your research question and explore all angles. You could use a mind map, lists, brainstorming and other creative methods. In the example above, you might consider issues such as:
Are the tools too heavy?
Is she worried about safety?
Or do the shelves actually give her an opportunity to see her son?
Create the framework: Develop criteria for finding users. This could be a simple x-y graph, chart or table. In the example, you could look at differences in age, gender and familiarity with power tools.
Pick your users: Identify potential lead users and their position on your framework. Aim for contrast and variety. In the example above, your framework could include looking at older adults who have never used power tools and those who are familiar with them.
END RESULT
This activity will give you a solid basis for conducting research with people and a way of taking this forward. Themes for exploration should be organised into a research framework and you will have developed criteria for selecting users. Your research methods will be defined and designed.
INCLUSIVE DESIGN ACTIVITIES