FeltRoll
The FeltRoll concept offers an innovative solution to an acute and growing problem for the hearing impaired part of the population. This in a simple, flexible and non-intrusive way.
Design: Birgitte Linde Relling, founder and product manager, Rom & Tonik and Mats Herding Solberg, designer, Rom & Tonik
Lead users:
HR staff in public buildings and large offices, group of varius users mixed together with architects, artists, chemists and designers
Methods:
Awards:
Winner of the Innovation Award for Inclusive Design 2017 in the category of Product Design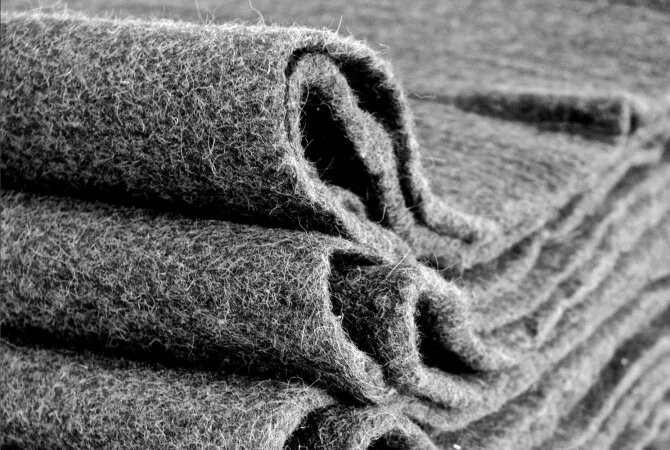 CHALLENGE
In many new builds and spaces, reverberation can lead to unwanted noise and causing discomfort and stress. Modern architecture has done little to solve this growing problem, which largely affects the hard of hearing. Noise is the main cause of complaint in the workplace. Over time, many people can develop a stiff neck, headaches or increased mental stress as a result of increased noise levels and a lack of spaces to concentrate.
The designers chanced upon a surplus material in the form of coarse wool, which they wanted to use in some way. They found that the wool had a number of good qualities, one of which was its ability to absorb sound. Modern interiors generally accommodate the addition of textiles, but these are considered by many to be old fashioned and unattractive. On the other hand, energy-saving buildings have a lot of exposed concrete. Therefore, it can be challenging to convey the unique characteristics of the wool felt as an enrichment to these environments.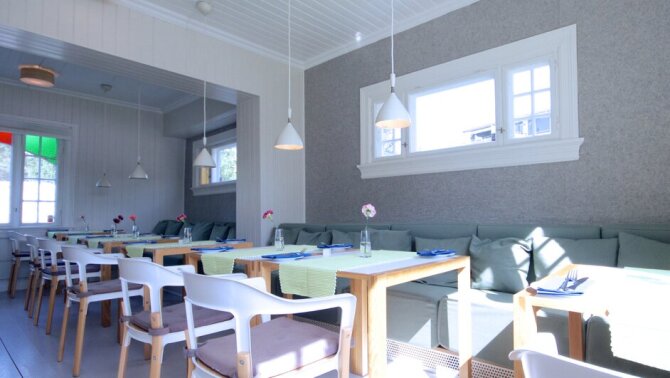 APPROACH
They started by interviewing HR staff in public buildings and large offices where acoustics can often be problematic. They then held a workshop for people from different backgrounds to imagine how the wool felt could be used. Amongst others, this group consisted of artists, architects, chemists and product designers. It was quickly discovered that they wanted to further develop the sound absorbing quality of the wool as this had the most potential. A key question resulted: how could sound absorption be incorporated into modern architecture?
Contemporary architecture and interiors are created on drawing boards where it is easy for the eyes to visualise, but the audibility of a room is ignored. Therefore, the noise problem appears later, at which time it is more difficult and expensive to solve than if the acoustics had been considered from the beginning.
For centuries, Mongolian nomads have used felted wool as a building material for their tents. The coarse wool has numerous qualities for which FeltRoll envisioned new uses. They produce the wool using traditional processes that involve spreading the wool on a large table, soaking it in water and then rolling it entirely in a cotton cloth. The wool is then processed until it is felted together. This craft method produces a unique structure that is particularly good at absorbing sound.
Universal design was a fundamental part of the designers' undertaking as they focused on working with people to understand the challenges they had around sound, and then addressed these by using the sound-absorbing materials. The material development was based on real people's needs.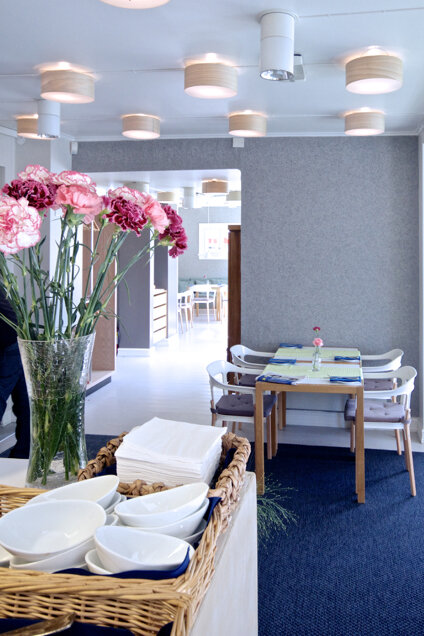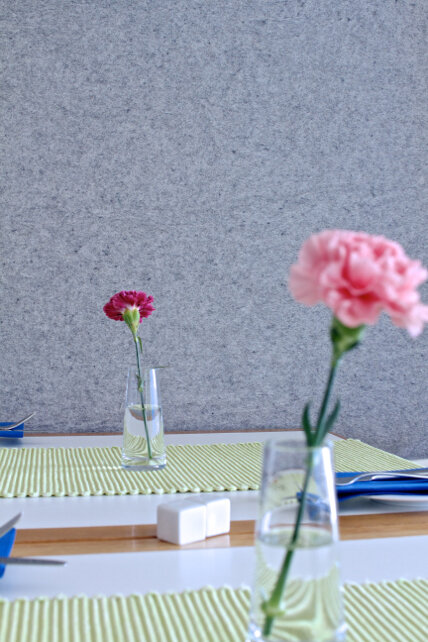 RESULTS
The material is presented as a sound absorbing interior product that solves acute and growing problems with poor acoustics in a simple way that blends into most interiors. FeltRoll adds softness, texture and warmth, qualities that are often underestimated in modern interiors. The surface has an exquisite, concrete-like structure with some slight coarseness that absorbs a large amount of noise. It comes in natural grey, but can be supplied in other tones upon request. The wool can be vacuumed for effective cleaning. The sound absorbing wall felt improves the atmosphere for everyone, regardless of their hearing ability or requirements.
FeltRoll is extremely discreet and therefore easy to integrate into most interiors. It is easy to assemble and install onto one wall at a time. It is highly stain-resistant and antibacterial due to the natural lanolin content, and exhibits allergy-friendly qualities.