Central Bank of Ireland
When the Central Bank of Ireland moved into new offices at North Wall Quay in Dublin, they wanted to ensure that the building fully met Inclusive Design standards and ambitions. The result was an award-winning building that set a new standard for public institutions nationally and internationally.
Architect: Henry J Lyons
Access consultants: Maurice Johnson & Partners, O'Herlihy Access Consultancy – Inclusive Design & Accessibility
Client: Central Bank of Ireland
Lead users:
Bank staff, a variety of stakeholders
Methods:
Interviews, workshops, on-site inspections, awareness through training
Awards:
North Wall Quay is the first office building in Ireland to achieve the Building Research Establishment's Environmental Assessment Method (BREEAM) 'Outstanding' rating at the design stage. The building has been shortlisted for a number of awards including the Green Awards 2017 and Sustainable Energy Award Winners 2016.

100
specific inclusive design recommendations were integrated
The building at North Wall Quay has removed all of the barriers to accessibility and usability. I can now navigate my workplace fully independently.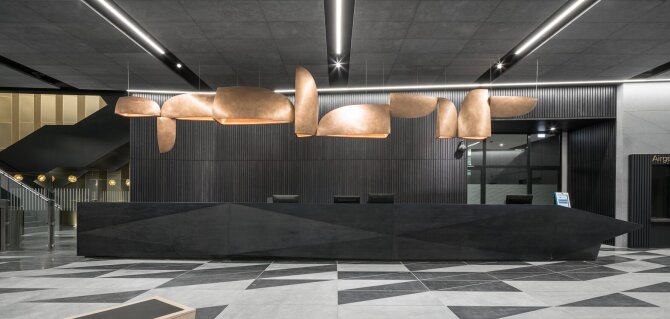 CHALLENGE
The Central Bank of Ireland asked: how can the everyday needs of a diverse range of employees and visitors be considered when planning a new headquarter? The aim was to create a state-of the-art facility that showcased the value of Inclusive Design and accessibility.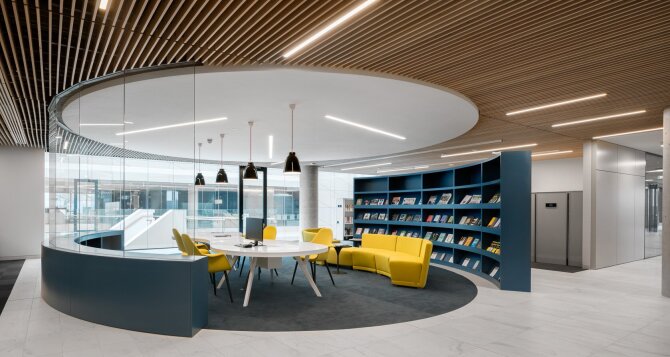 LEAD USERS
Bank staff and management were involved to help them understand the importance of embedding Inclusive Design into the planning of the bank's buildings and services. Including staff with disabilities throughout the process meant that they could share their experiences and help reshape the bank.
A variety of other stakeholders were involved throughout the process, representing different services and disciplines.
The Central Bank rolled out staff training in disability awareness and accessibilty policy alongside the building improvements and established a staff-led network called BankAbility, sponsored by senior management to promote disability awareness. Lead users were not just part of the research but also had personal site inductions a week before moving.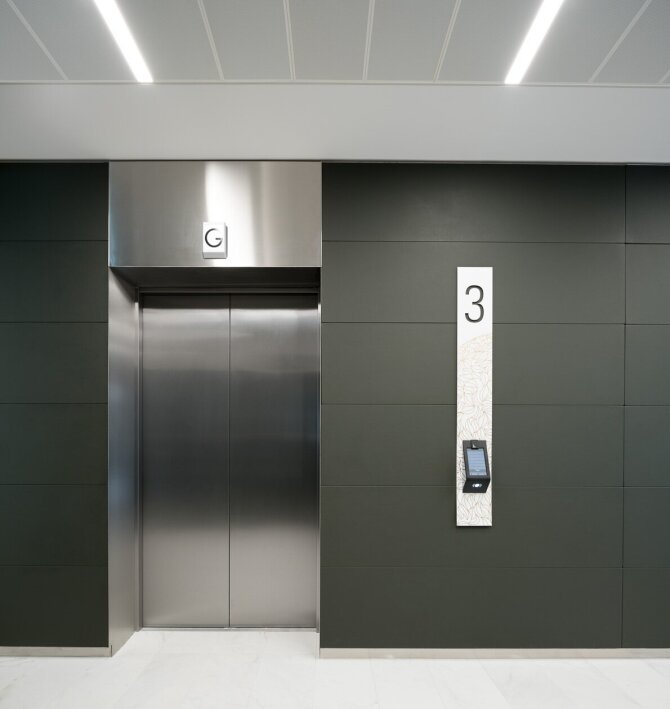 METHODS
A number of methods were employed to ensure good practice:
Relevant cases were examined and on-site visits conducted to see other Inclusive Design

projects.

An Inclusive Design consultant was hired to work across the project.

A high-level site review gave over a hundred recommendations for the design team.

On-going reviews took place throughout, covering everything from furniture to tea stations.

Site inspections were a part of the construction process.

Inclusive Design requirements were embedded into tender and procurement processes.

Senior management committed to making changes.

Awareness through training, departmental workshops and staff meetings.

Inclusive Design elements were included in induction manuals.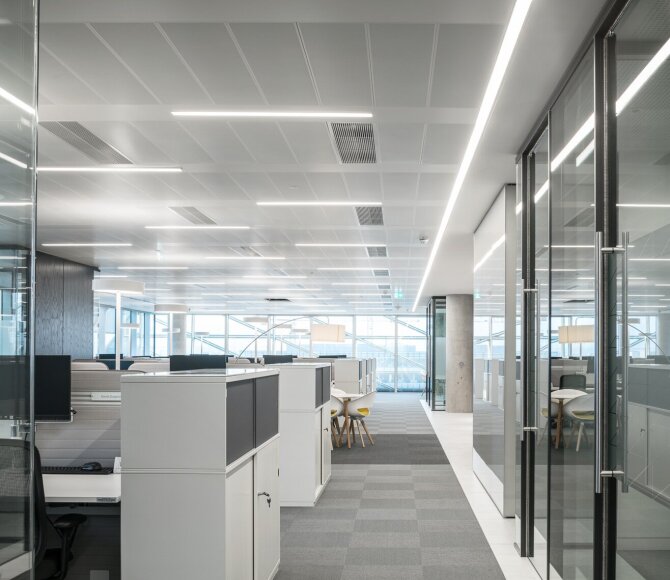 INSIGHTS
Several Inclusive Design workshops were held with different departments. Catering gave insights on improving restaurants and cafes. Meetings with Maintenance resulted in checklists to ensure that accessibility was well maintained, such as testing of induction loops. Security Services were consulted on offering a good balance between security and a welcoming, open-access philosophy was achieved.
The Human Resources Department and IT and Communications teams were also involved to support Central Bank staff. An awareness raising video was prepared and circulated to staff to help them engage with the project and identify accessibility requirements. All these insights were visibly fed into the process.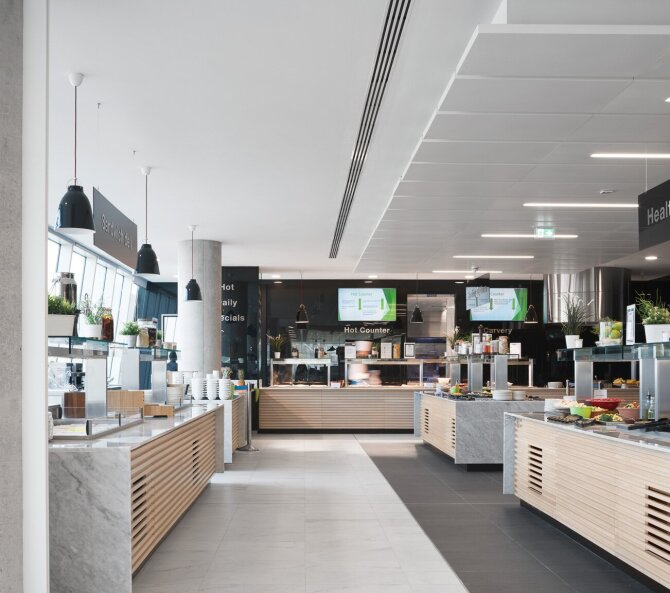 RESULTS
Many accessibility measures were implemented, including:
Accessible parking and vehicle set-down areas.

Reception desks with split-level counters.

Waiting areas to accommodate diverse users.

Wayfinding and door design providing visual contrast, easy operation and generous width.

Large lifts with good signage, clear controls, light floor finishes, contrasting handrails and half-height mirrors.

Male and female toilets with enlarged cubicles, right- and left handed doors, grab-rails and shelves.

A Wellness Centre.

Well-designed signage, lighting and audible aids

Smart lift technology to allow for individual needs.
The result is an office environment that enhances well-being and differentiates itself with its staff and visitors through Inclusive Design. The ongoing commitment to continual improvement has secured positive feedback, national recognition and a number of awards for the Central Bank.