Tripp Trapp®
Norwegian furniture manufacturer Stokke is a worldwide distributor of children's premium equipment and furniture. Tripp Trapp® is their award-winning, bestselling children's chair. The idea is an innovation of well-known designer Peter Opsvik and is currently sold in 50 countries.
Company: Stokke AS (Sold in 2013 to the South Korean company NXC
Designer: Peter Opsvik
Background: Opsvik got the idea for Tripp Trapp® as he watched his son grow out of his traditional children's chair.
Lead users:
Children and parents from the designers neighbourhood
Methods:
Awards:
1996 The Classic Award for Design Excellency by the Norwegian Design Council
2017 The people´s favorite in "Design in 100" - Aftenposten
Over
10 M
chairs sold since 1972
CHALLENGE
The idea was born when Opsvik noticed a lack of practical seating solutions as his two-year-old son outgrew his high chair. He saw the need for a chair that could grow with a child and give them equal presence at an adult-sized table. As nothing existed on the market, he decided to design a solution himself.
If there's something around us that doesn't work, that annoys us, it can be a good starting point for design. Tripp Trapp® started as a solution to a personal challenge.
LEAD USERS
Primary lead user: Opsvik initially observed his own son and studied his movements at the table to get an idea of the demands that a child would place on the furniture.
Other lead users: Children from the neighbourhood also acted as lead users, showing how the existing solutions did not work for them. Parents played a role, as they were key users and future buyers of the furniture.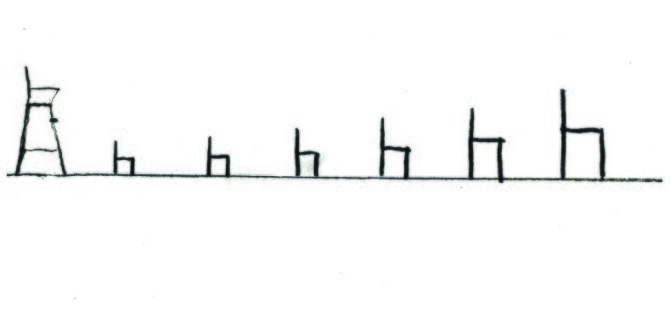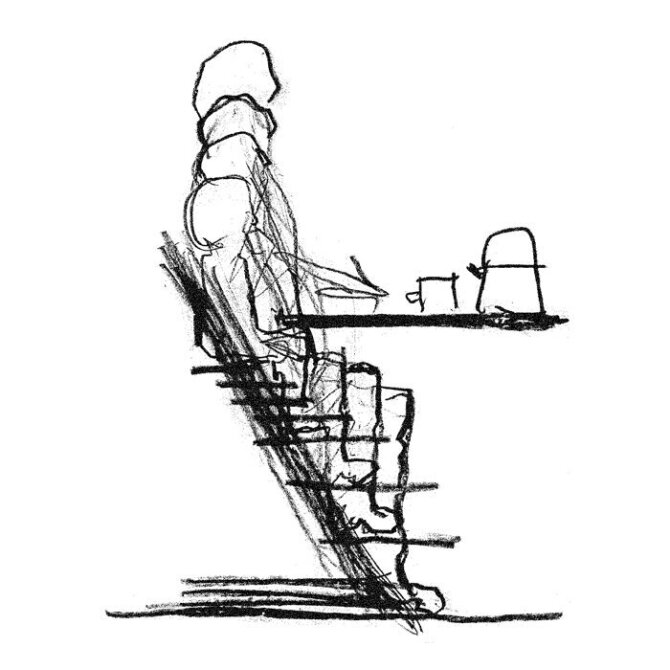 METHODS
This example demonstrates the importance of having the right lead user. In this case, Opsvik's son and the other children gave enough insights to inspire an innovative product. Simply observing a few people with a common problem was a powerful way of understanding product need and user aspiration. Natural observation of children was effectively used to see the difficulties with existing, traditional high chairs and define a starting point for design development. This is a suitable technique for conducting research with very young children who might not be able to articulate issues, so observation rather than consultation works best. Inclusive Design does not demand large groups of users. Seeing one interesting thing from one user can be enough to get started.
INSIGHTS
Opsvik gained critical insights from observing his users:
Ergonomics: He saw how children quickly outgrew existing children's chairs and were left sitting on adult chairs with their arms and feet dangling in the air. This was very uncomfortable for them
Function: High chairs or miniature adult chairs did not fit the height of a typical adult table. Parents could not sit their children on these chairs and use the table at the same time
Interaction: High chairs have their own table surface attached, which makes it impossible to get close to the family table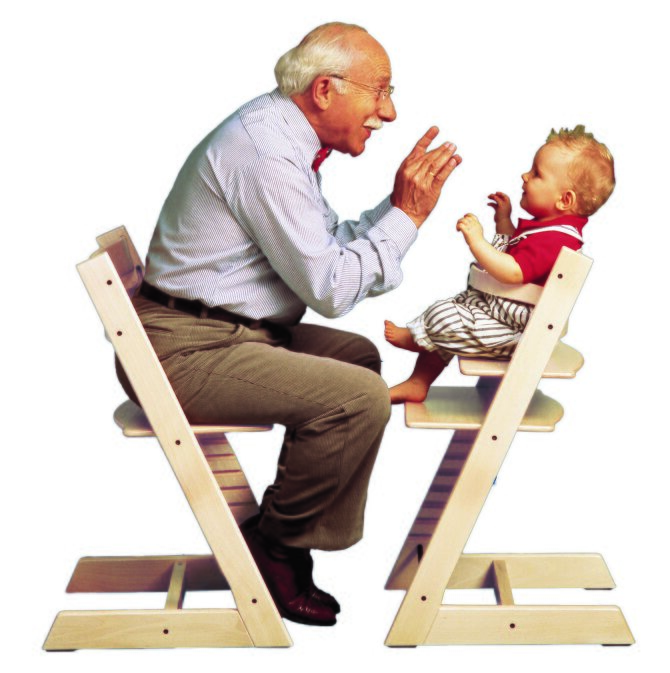 DESIGN PROCESS
To solve the problems that he observed, Opsvik designed a chair with both an adjustable seat and footrest. These could be placed at different heights in the frame to fit each user. His objective was that one chair should seat children and adults of different sizes.
RESULTS
The design of the Tripp Trapp® chair allows it to be used throughout childhood. It is suitable for children of different ages, and positions them so that they can interact and be involved at the same table as everyone else. Tripp Trapp® reflects the designer's vision of creating products for life. The chair is made of wood, ensuring sustainability and longevity. Tripp Trapp® chair are typically passed down from generation to generation or are circulated on the second-hand market rather than thrown away. Since the chair was launched in 1972, well over 10 million have been produced and it has become a significant export product that is distributed worldwide.
Tripp Trapp® has a market share of 90% in Norway, and is sold in 50 countries. The largest competitor is Tripp Trapp® sold in the second hand market.