Vipps - everyday simplification for everyone
The mobile payment solution Vipps has revolutionised how we pay for things by being extremely easy to use regardless of technical or financial expertise, linguistic understanding, disability, cognitive challenges or phase of life.
Company: Vipps AS
Design: Vipps AS
Lead users:
Norwegian Association for the Blind and Partially Sighted and the Norwegian Anti-Discrimination Tribunal
Methods:
Interviews, consulting, user testing
Awards:
Main winner of the Innovation Award for Universal Design 2020 and category winner Service Design.
Silver Award of the IAUD International Design Award 2021, category Interaction Design
Challenge
Vipps was launched in 2015 and quickly became the dominant mobile payment solution in Norway by linking payment to a phone number, freeing users from having to relate to a bank account and customer identification numbers.
The service quickly attracted both private customers and companies and has since become such an integral part of our daily lives that the word 'vippsing' has become part of our vocabulary. But despite striving to make a user-friendly and stress-reducing service, Vipps received a complaint from the Norwegian Anti-Discrimination Tribunal in 2017 claiming the solution was not universally designed. This incident was an important eye-opener for Vipps, andVipps and helped forge a new direction.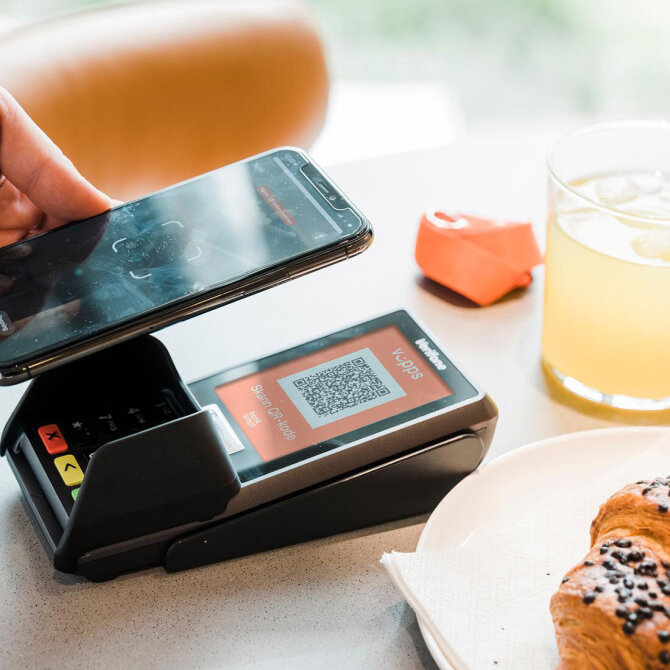 Methods
Vipps actively began work to increase their universal design competency to comply with the legal requirements and regulations of universal design and ICT. Feedback from the Norwegian Anti-Discrimination Tribunal, collaboration with the Norwegian Association of the Blind and Partially Sighted and the user who submitted the complaint were crucial in this process.
Moving on, Vipps began extensive user testing and involvement of a wide variety of users to create a service that was more accessible and set the standard for their new direction. Monitoring feedback and user communication with the customer service centre gives them first-hand knowledge of problems and insight into how they can improve.
The Vipps team also conducts insight interviews on different levels, including user testing of prototypes. They have also established a log tree that lets them compare qualitative insights with quantitative data and use detailed checklists to quality check various product development stages.
Thanks to Vipps, a large number of users in Norway no longer have to get help to pay their bills. Having control over your finances in ways big and small is important for experiencing a sense of independence and mastery in life.
Lead Users
To create a service that is accessible to everyone despite abilities, the development team communicates regularly with "all of Norway": young, old, those digitally adept, those who are hesitant to use new technology and people who have just arrived in the country.
The collaboration with the Norwegian Association of the Blind and Partially Sighted has primarily focused on increasing competence about users with significant visual impairment. Creating a clear, unmistakable language has been another focal area for Vipps, particularly important so that the elderly, children, parents and customers with cognitive challenges can understand and use the service.
Vipps is more than just an app. It is a service that has made my daily tasks a lot more convenient and easier as a blind person.
Insights
Being closer to its customers has increased the knowledge about universal design throughout the entire company. The way Vipps responded to the complaint proves they take all of their users seriously and prompted the company to pursue a major quality improvement process based on user participation.
The result was not only changing their product and improved technical knowledge, but it also impacted the company culture and goals. Today, universal design is a strategic value at Vipps. Universal design is an underlying culture and an aspect incorporated into the entire design process, while the ambition level is still high to keep learning and improving.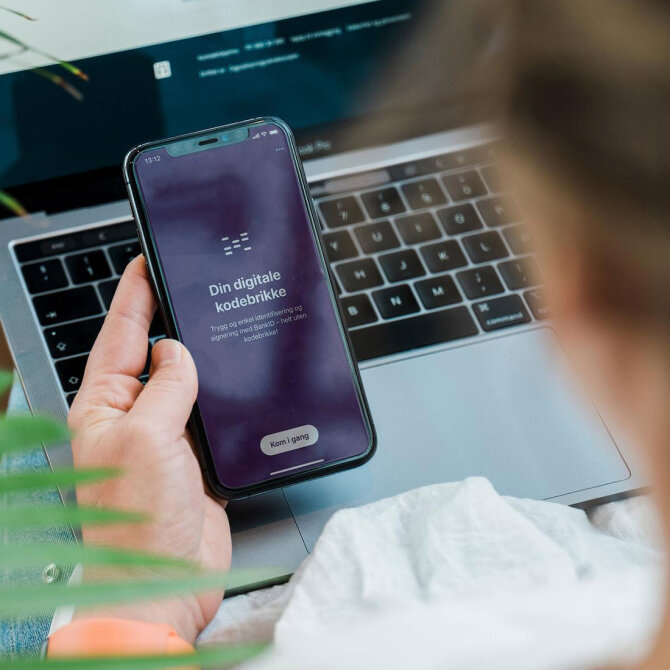 Results
In early 2021, Vipps had 3.8 million users and is continuously growing. Vipps has succeeded in creating a service that benefits a wide range of users by innovating in response to users' challenges at any given time – whether they are private or professional users.
Vipps no longer uses only visual confirmation or automatic reading for screen reader users, but also offers both audible and tactile confirmations. This helps users with a visual impairment and other situations, such as being on the move, in noisy environments, in sunlight or in the rain.
The possibility of scanning and to have customer identification and bank account numbers from paper bills entered automatically by taking a picture with a mobile phone, simplifies the payment, particularly useful and empowering for users with dyslexia, reading difficulties or visual impairment. In addition, reducing the number of paper bills generated is more sustainable and minimises unnecessary bill payment fees.
The coronavirus pandemic has also shown how Vipps has quickly enabled small businesses to switch to contactless and cashless payments. Besides, it supports a circular economy by serving as a payment tool for private sales of second-hand goods and a safe purchasing environment, with identified users and immediate payment confirmation leaving an electronic trail that can be followed. Also, friend-to-friend payments have eliminated the need for cash, making payments safer for children, young people and the elderly.
The combination of all these efforts has enabled Vipps to capture the largest market share for mobile payment in Norway, and they have been named Norway's most recommended brand for the third year in a row. For mastering the art of simplicity and being universally accessible, Vipps was also announced the main winner of Design and Architecture Norway's Innovation Award for Universal Design 2020 and category winner of Service Design. They also received international recognition by receiving the Silver Award of the IAUD International Design Award 2021 in the category of Interaction Design.